How cruel a body I have. To make me think I would have a baby, then take it away from me, only to give it back to me.
This is what we saw on Monday....not much different from last week....
I lay in the stirups today, and for the first time i have enough courage to look at the screen, DH stayed sitting b/c I had already told him it was over until the tech said otherwise. Here's what we gots today....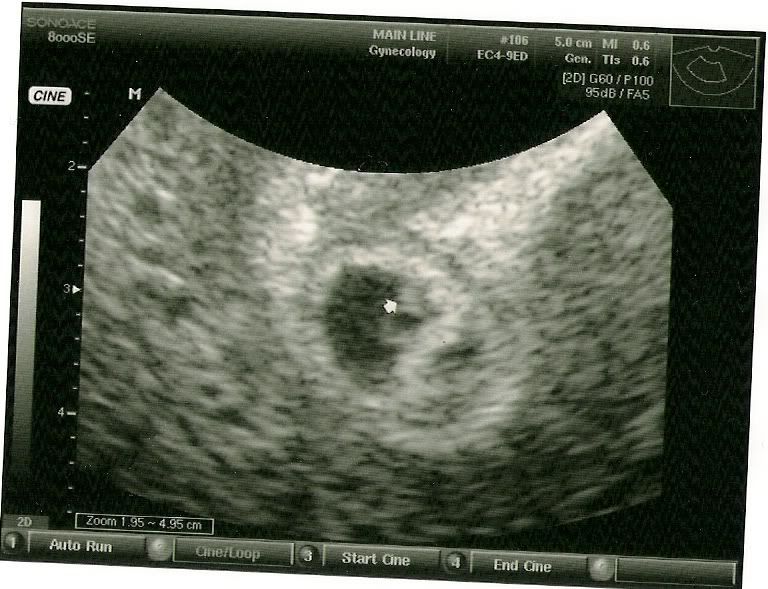 It's not going to be a blighted ovum as I thought. There is 2.5mm emby in there w/ a heart flicker. The tech said he was too small to measure the BPM. I am now in u/s limbo....I go back on Thursday.
Fucking Hope, that Bitch...she snuck back in through the back door. I thought I had buried her ass!!!!
I know the odds are against me and slim, but baby bean please pull through this for mommie and papi!!!


PS...does anyone know how I can fix the u/s pics so that the whole thing will show ....i don't like the cut off!!!